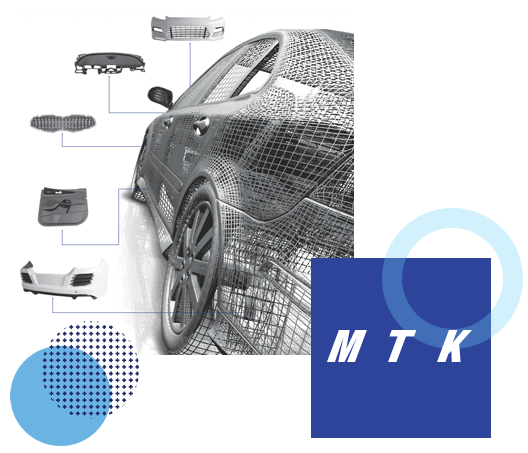 MT Korea provides a
One Stop Service
on the
One-Stop Service
entire process of developing automotive interior and exterior parts.
Thank you for visiting our website. Since foundation in 1987, MT Korea Co., Ltd. has relentlessly worked on developing and revolutionizing new technology, and has successfully established a business area specializing in including product design, data engineering, design modeling, foam mold and molding product, proto/mass molds and products, manufacturing checking fixtures and assembling cockpit modules/sub cockpits/etc.
On March 2016, MT Korea successfully launched its second factory, securing a stepping stone to further develop interior and exterior automotive parts with the PU Foaming Division, Injection Division, Module Assembly Division, and R&D Center at the core.
Constantly developing new technologies and revolutionizing, MT Korea has never ceased growing, and we wish to become your most trustworthy partner.
Thank you.